---
Night Adventures:
Posted On:
December 6th, 2013
Lately, the fog has been rolling in every night covering the ground in a thick mist. The fog has been making the lights sparkle more than usual. The fog called to me so I figured it was time to take out my tripod and go on some night time adventures! The tricky thing about shooting at night is if the exposure time is too short the image is just a mass of darkness. But if the exposure is too long the scene does not look realistic. It is very difficult to take an image that turns out to be life like in the dark!
I started out with an unlikely subject - the house. The house is something that I take for granted in the day time, but at night in all the fog it is was beautiful! The light shines beautifully from the windows giving it warmth that cannot be seen in the light. The house almost looks like a Christmas ornament!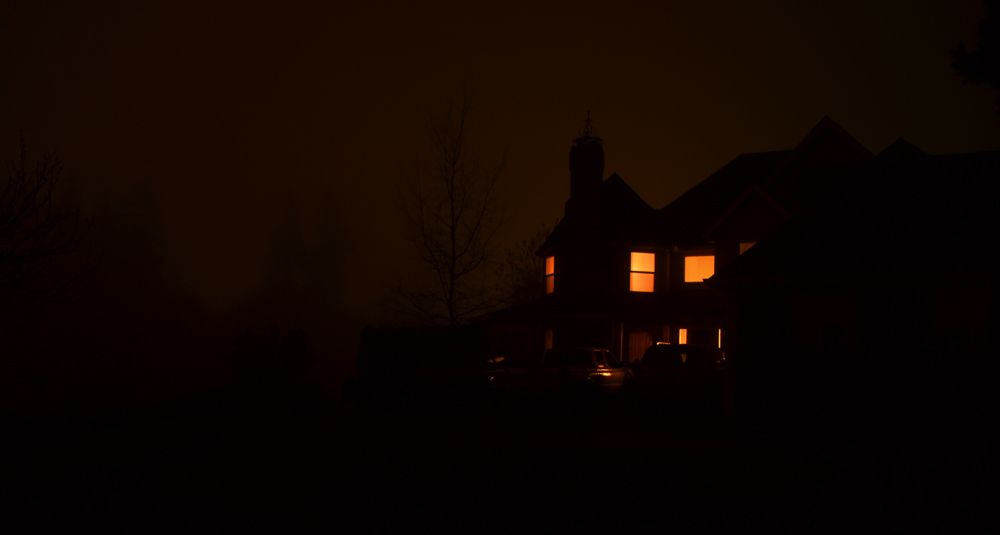 The next subject was the lights coming from the neighbor's barn shining through the trees. The light beams streamed through the fog which was a beautiful but eerie sight to see! For this picture I had an F-stop of f/3.5 and a shutter speed of 25 seconds.

This picture has light coming from two different places. The left side is lights of a passing car driving by and the right side is illuminated by the neighbor's house. For this image I used an f-stop of f/3.5 and only had a shutter speed of 10 seconds.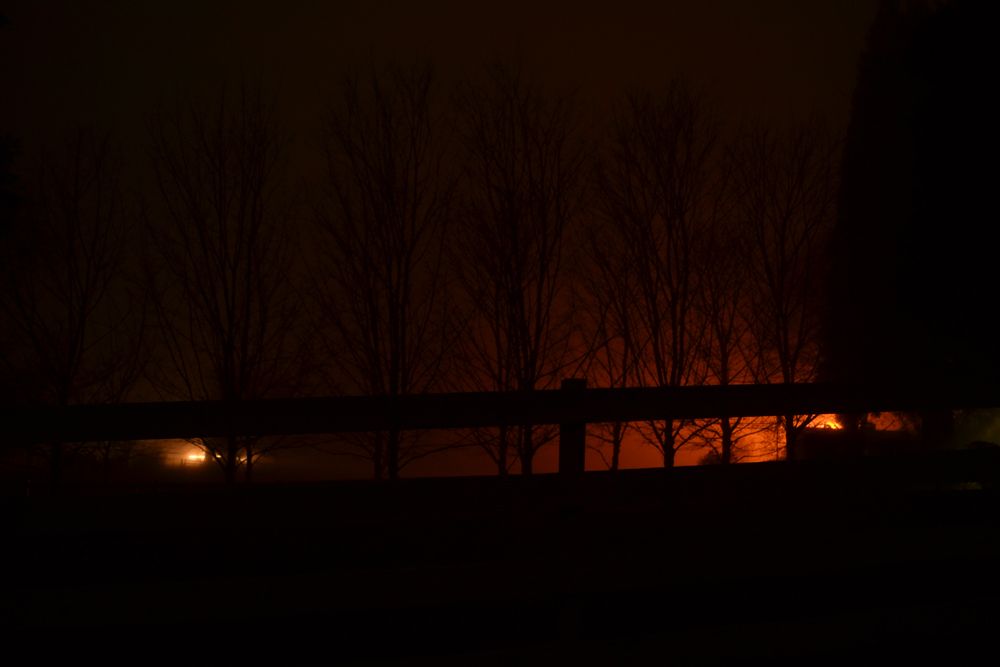 The moon is something I always have on my radar as a subject for photographs. Should I photograph it as a ball of light or with the details of the craters and shadows? I went with both! This first picture show the details of the moon and the second two use the moon as a light source.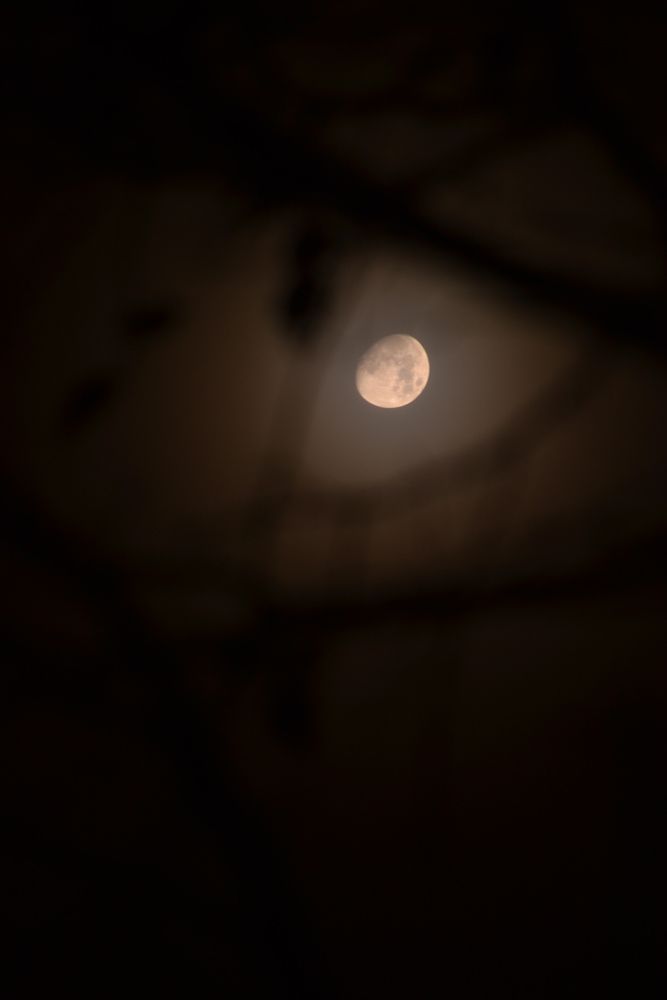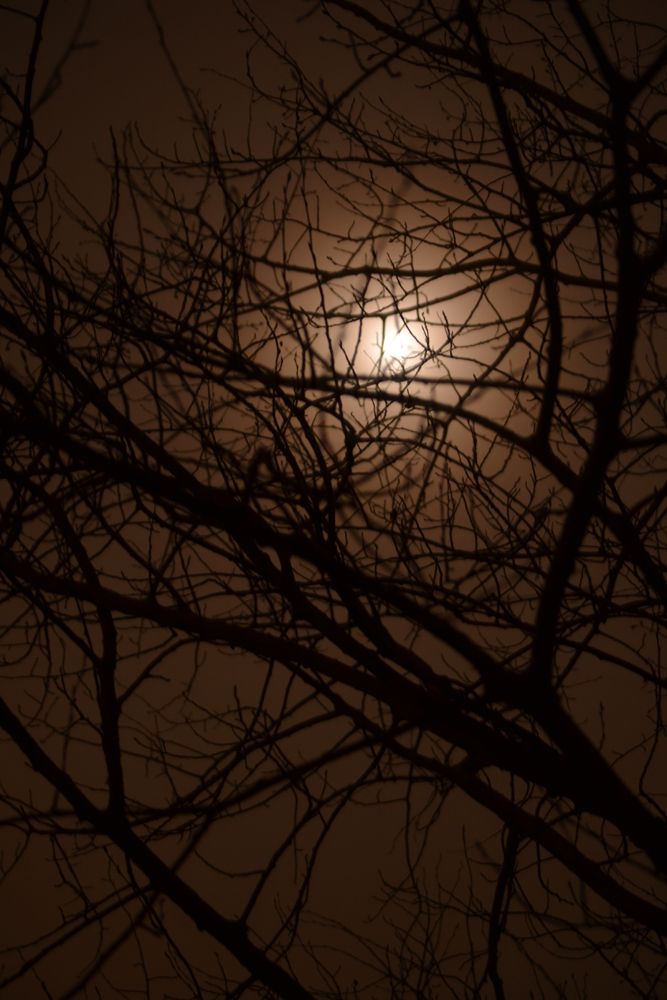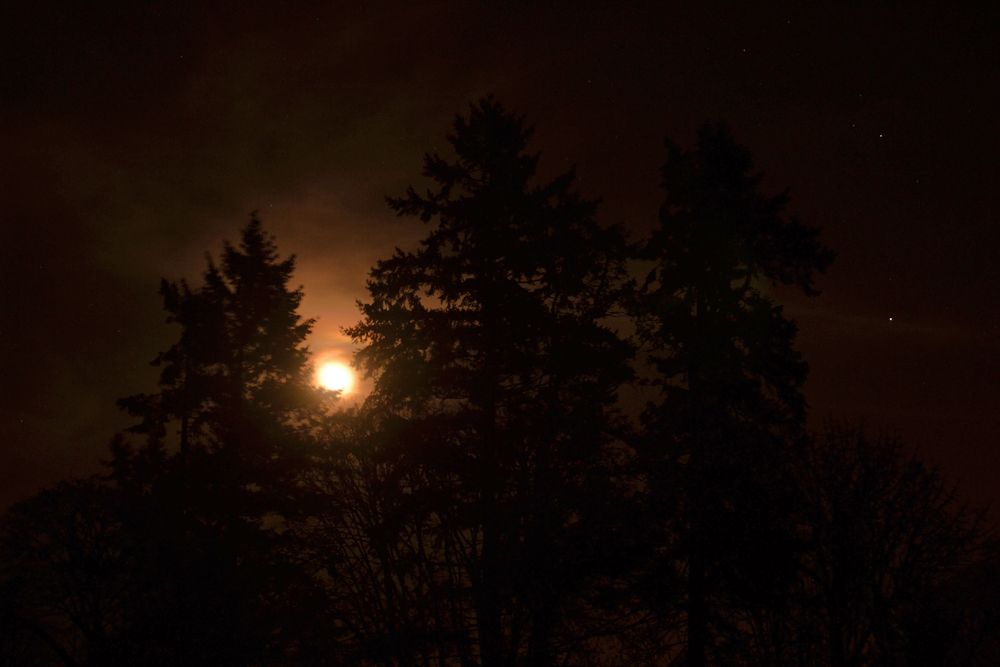 ---